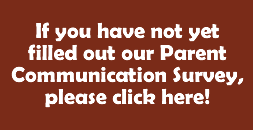 Dear Parents and Families of St. Bonaventure Students:
The second semester is in full swing. I spoke with a number of freshman students just after they returned from Christmas break, and many remarked how anxious they were to get back to St. Bonaventure. They missed their friends, they missed the routines they have developed and the full schedules that now seem so regular to them. The mother of one of our freshmen told me what a jolt it was to hear her son say that he couldn't wait to get back home – meaning back to the Bona campus.
We realize that we are not a replacement for your home, but I can assure you that we are delighted to know that your sons and daughters are fully engaged in the Bonaventure experience in meaningful ways. A freshman business major told me this week that his family was thrilled with his first semester grades, yet he is bound and determined to have an even better second semester. I am so pleased when students articulate their desire to excel academically, and then do what it takes to achieve that success.
As I did at the beginning of the academic year, I invite you to visit our Parents' Web Site at www.sbu.edu/parents and share any comments or concerns you may have at parents@sbu.edu.
Best regards,
Mary Piccioli
Dean of Enrollment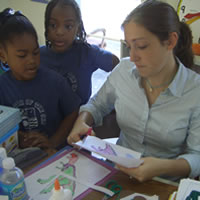 Five SBU seniors are student teaching in the Bahamas. Read their blogs!
Are you on the list?
More than 700 St. Bonaventure students brought back some extra good news when they returned to school for the spring semester. The students were notified in January that they had earned dean's list status.
Full-time students (those taking 12 or more credits) make the dean's list by achieving a grade point average of 3.25 or better in a semester. Twenty-three percent of students making the fall 2006 dean's list were freshmen.
"That's a very good percentage," said Heather Jackson, registrar.
Making the dean's list is a significant academic accomplishment, Jackson said. She said if a student has earned a 3.25 cumulative GPA upon graduation, that student will graduate cum laude. She also said making the dean's list is a help in the future because it appears on a student's official transcript.
"I think it looks good because when you go to apply for jobs or graduate schools, they see that," she said.
The university's academic departments celebrate the accomplishments of their dean's list students in different ways. The school of business holds a lunch and the school of journalism and mass communication holds an evening reception. This year, the school of arts and sciences sent certificates to its dean's list students.
These students may also be celebrated in their hometown. If the university's public relations department has the name and address of a student's hometown newspaper, a notice is sent to that newspaper so the student can be recognized.
Jill Griffith, a freshman education major, said she was happy to make the dean's list.
"I worked hard for it, and it was one of the expectations I had for myself, so I was happy about it," she said.
Mary Jane Stevens, a freshman journalism major, said making the dean's list was also an expectation she had for herself.
"I was proud of myself, but it was also a goal, so I was more satisfied than proud," she said.
Freshman theology major Elizabeth D'Onofrio said, "I felt that all of my hard work had finally paid off, and I had something to show…for my future debt."
-Emily Marsh
Class of '09